Although we are back on-campus for worship, you, your family and friends may connect to our worship service on Zoom by clicking HERE or you can join us on YouTube at youtube.com/graceumcla!
---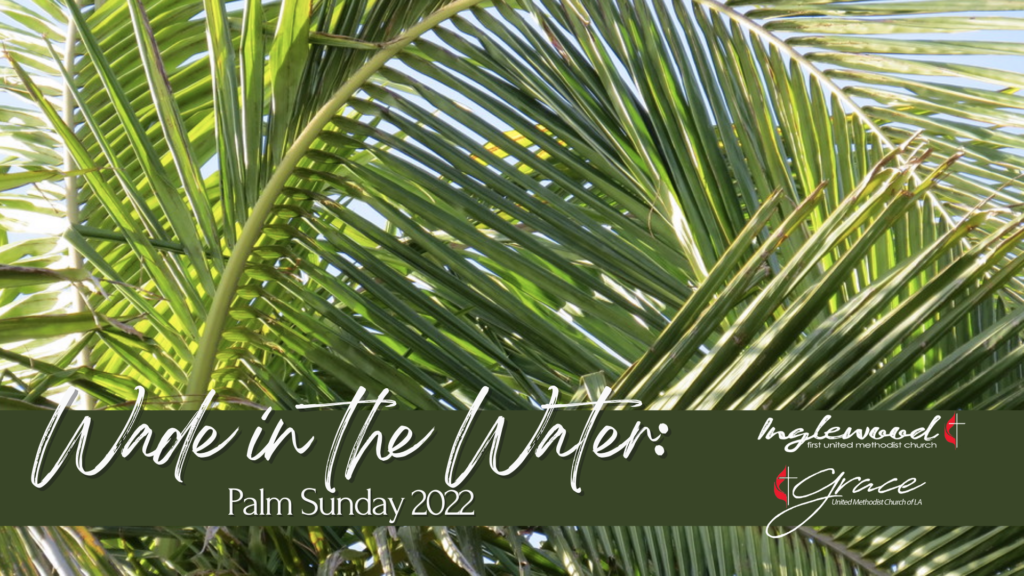 Scripture: Romans 12:9-21 (Common English Bible)
9 Love should be shown without pretending. Hate evil, and hold on to what is good. 10 Love each other like the members of your family. Be the best at showing honor to each other. 11 Don't hesitate to be enthusiastic—be on fire in the Spirit as you serve the Lord! 12 Be happy in your hope, stand your ground when you're in trouble, and devote yourselves to prayer. 13 Contribute to the needs of God's people, and welcome strangers into your home. 14 Bless people who harass you—bless and don't curse them. 15 Be happy with those who are happy, and cry with those who are crying. 16 Consider everyone as equal, and don't think that you're better than anyone else. Instead, associate with people who have no status. Don't think that you're so smart. 17 Don't pay back anyone for their evil actions with evil actions, but show respect for what everyone else believes is good.
18 If possible, to the best of your ability, live at peace with all people. 19 Don't try to get revenge for yourselves, my dear friends, but leave room for God's wrath. It is written, Revenge belongs to me; I will pay it back, says the Lord.[a] 20 Instead, If your enemy is hungry, feed him; if he is thirsty, give him a drink. By doing this, you will pile burning coals of fire upon his head.[b] 21 Don't be defeated by evil, but defeat evil with good.
---
Summary:
Through the season of Lent, we will walk with Jesus through the wilderness as God prepares us the journey ahead. The Negro Spiritual, "Wade in the Water," reminds us that our journey to wholeness and freedom is not easy, but God is with us. Our Lenten journey is not supposed to be easy, but through it, God builds in us new faith, new love, new hope and renewed mission in Jesus' name!
Discipleship is a commitment! We are called to follow Jesus all the way! There is no half-stepping!
Reflection Questions:
What is a word, phrase or image that comes to mind when you read or hear the text?
What does this scripture teach you about discipleship?
What does God invite you to do, change or be through this passage?