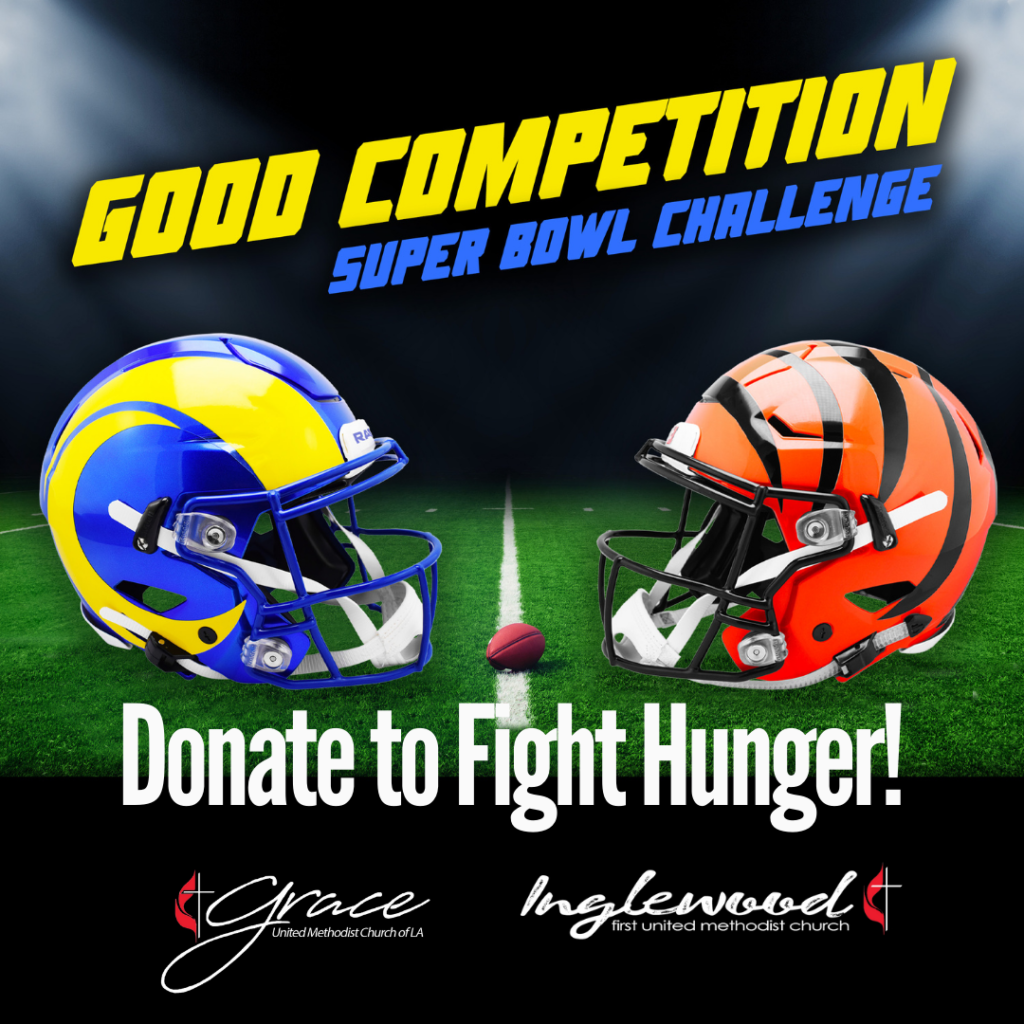 From Cal-Pac UMC Communications:
We have received a challenge from clergy and laity in the Cincinnati area and Bishop Gregory Palmer of the West Ohio Annual Conference has challenged Bishop Grant Hagiya to use this weekend's big game between the Rams and Bengals to do good.
Los Angeles is rallying behind our NFL Rams as they prepare to play the Cincinnati Bengals for Super Bowl LVI on Sunday evening, February 13, 2022, United Methodists in both cities are rallying for good. Without the typical trash talk of loyal fans, United Methodist congregations and individuals in each city are committing to raising food resources and financial support to address food insecurity in both cities.